Tennessee Gas Pipeline proposed project
Statewide Summit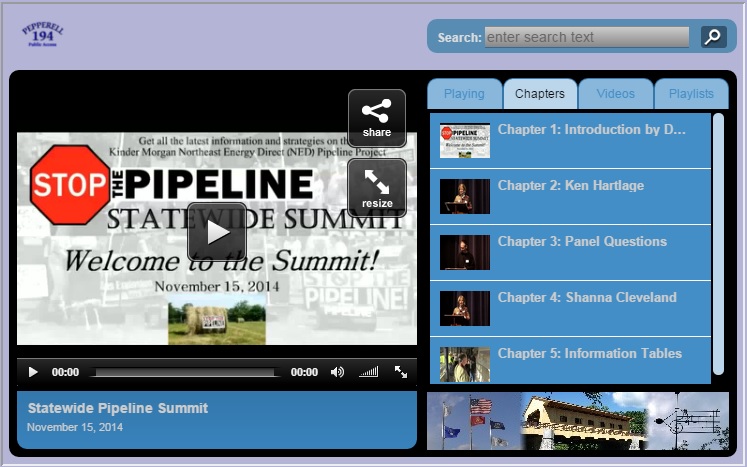 Presentation videos

Summit Presentations

Summit Resources Links

***

Kinder Morgan Open Houses: !!POSTPONED!! Nov. 13, 2014: Pepperell, Varnum Brook Elementary School, 10 Hollis St. Nov. 20, 2014: Ashburnham, Oakmont Regional High School, 9 Oakmont Dr.

*** Map of proposed route through Ashby as pre-filed by Kinder Morgan with FERC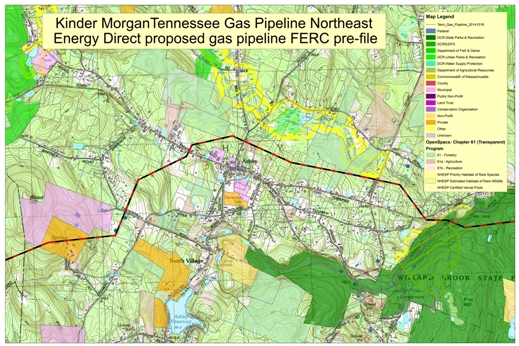 Map
***
Statewide Yardsales!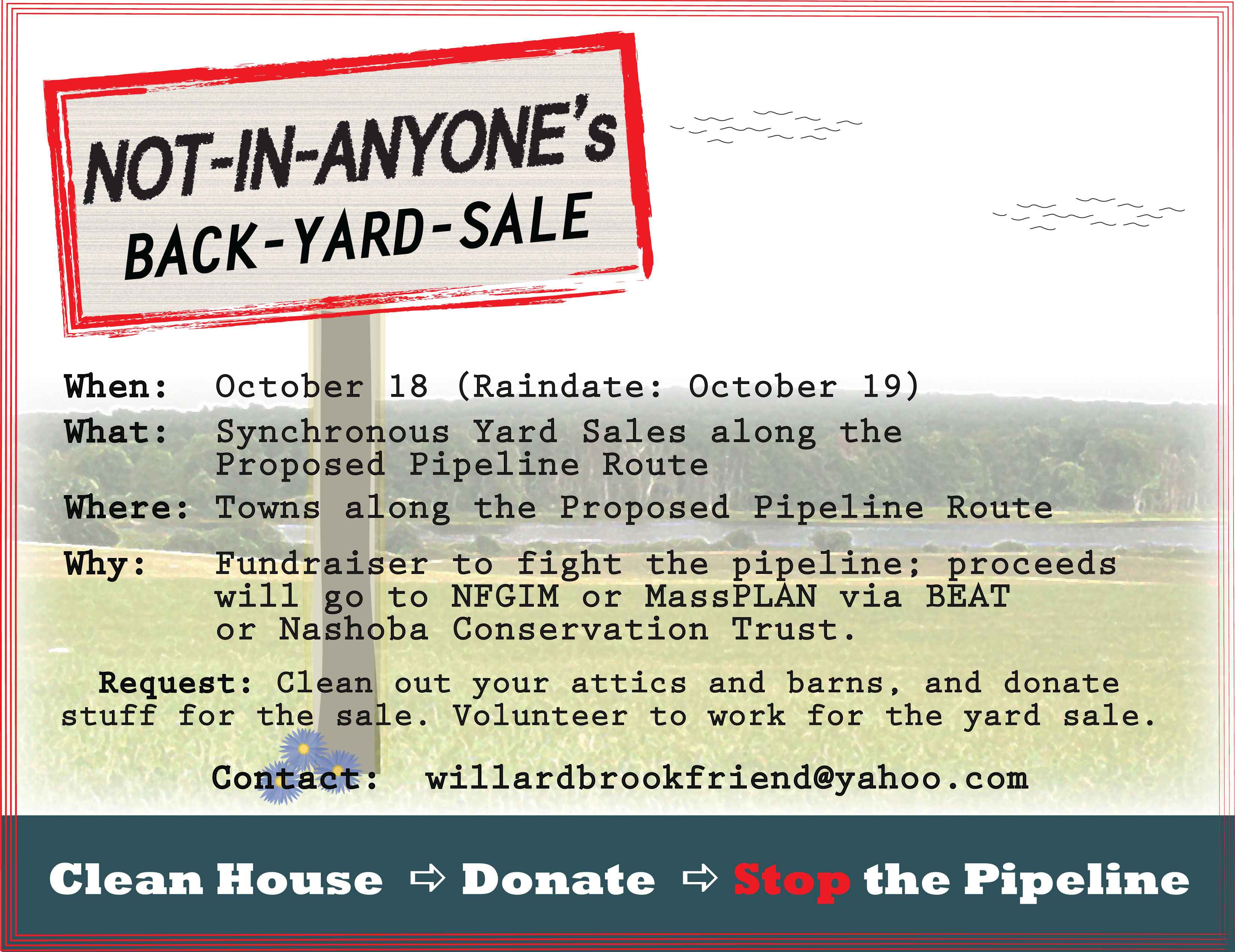 Flyer
***
September 4th Fundraiser in Groton!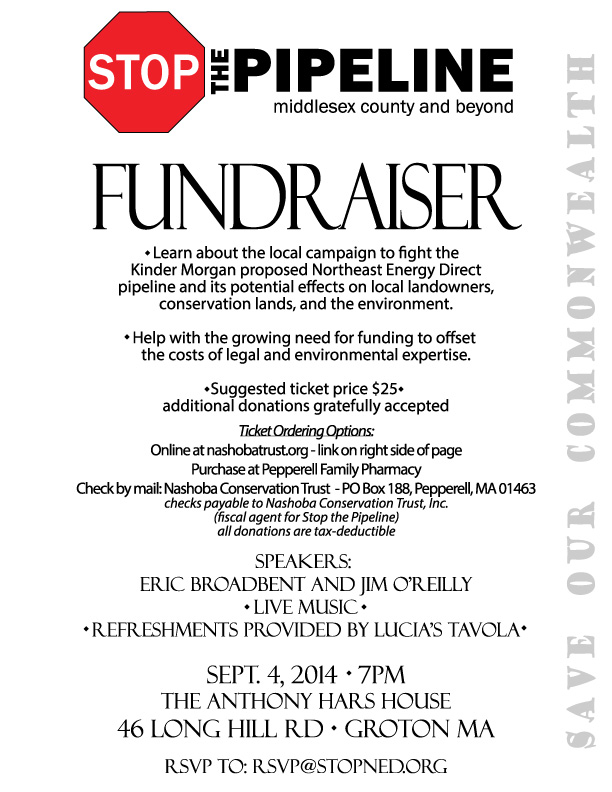 ***
July 20th The Rolling March comes to Ashby!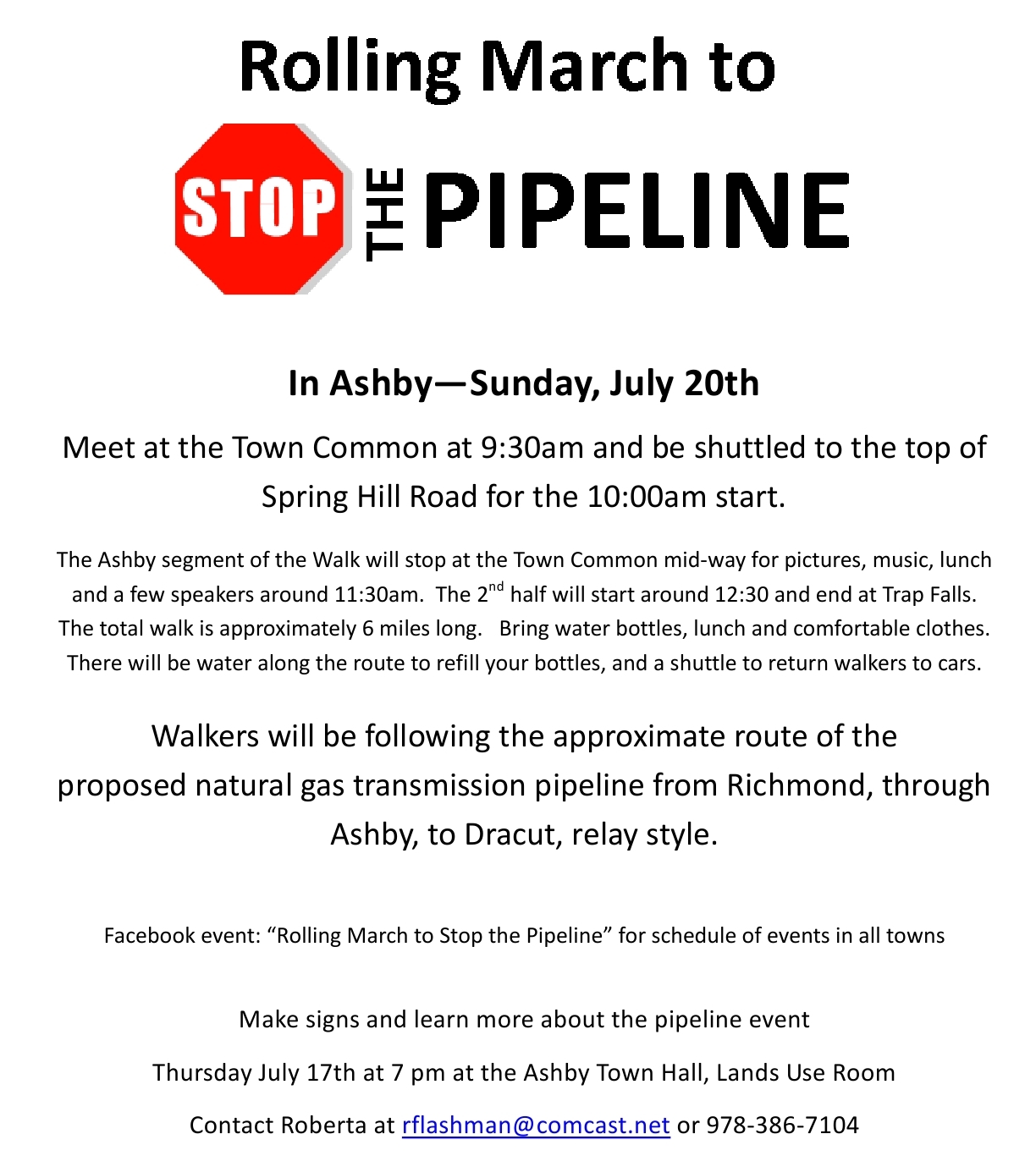 Flyer ***
June 26th Information Meeting Announcement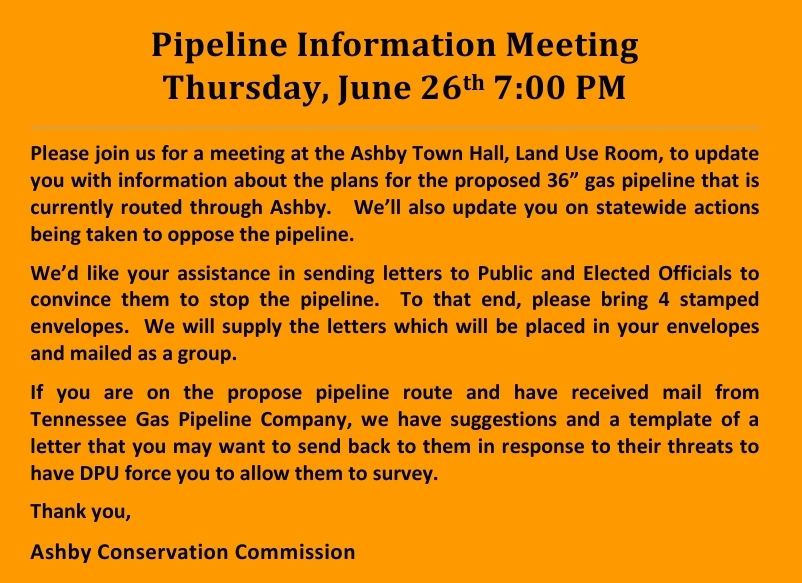 ***

April 23rd Board of Selectmen Meeting with Kinder Morgan reps
(start at 11:30):


Presentations:
Kinder-Morgan


---------------

March 29th Information Meeting


Presentation:
Bruce Winn of B.E.A.T.
Jay Duffy of Laurel Ridge Farm


Maps:
Topographical map
Ariel Orthographical map
Google Maps
Google Earth


Handouts:
Informational Handbook: What is the Northeast Expansion Pipeline Project?
Federal Energy Regulatory Commission (FERC) Citizen's Guide: An Interstate Natural Gas Facility on My Land?
Nonbinding Resolution
Resources List


Video:


Town Pipline Information Meeting from Ashby on Vimeo.

---------------

Pipeline discussion at Selectmen's Meeeting February 26, 2014 (start at 38:00):

---------------

Resources:

AshbyMA.gov: Proposed Gas Pipeline Maps

Website: No Fracked Gas In Mass!

Facebook Group: Stop TGP Northeast Expansion!